Scotmid flats plan, Leven Street
Scot-mid are looking to develop space above the Scot-mid on Leven Street into flats.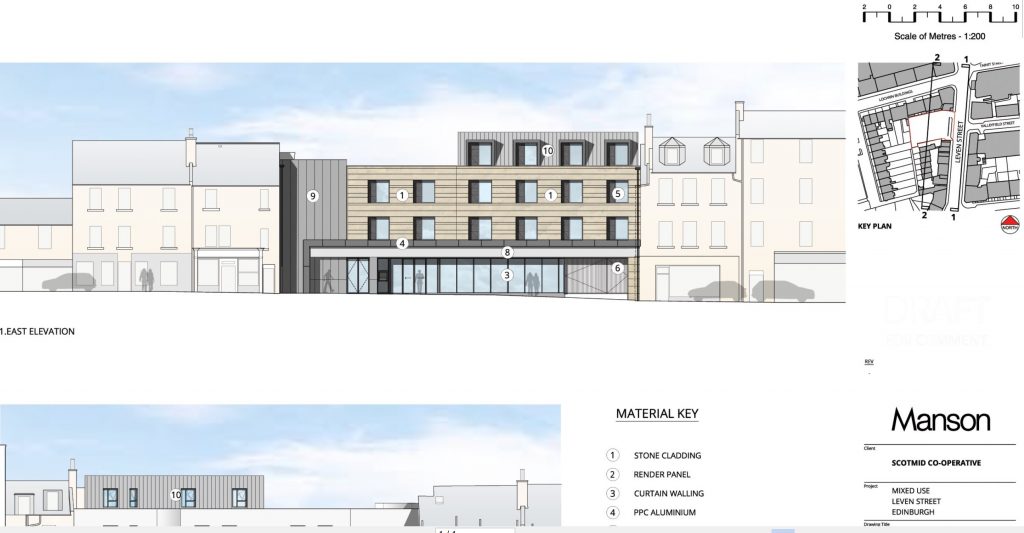 The application can found on the planning portal here.
Whilst we need more housing in the city, this is likely to be not aim at affordable rents, and residents have already been in touch to talk about the look and feel of the development, the height of the development, and issues with buildings overshadowing the surrounding residential flats.
You can view the plans on the above link and have until 26 April to put in your objections or via the officer dealing with this planning; Astrid Walker on: astrid.walker@edinburgh.gov.uk