Tollcross Fire Station Control Room Closure?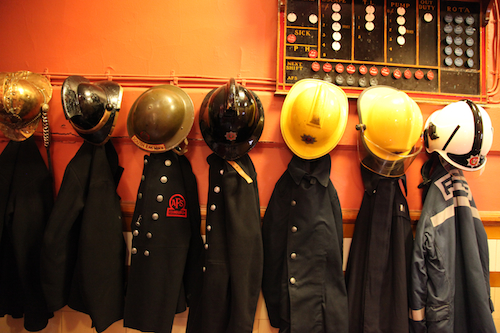 Regional MSP Sarah Boyack, wrote on her blog about the issues at Tollcross Fire Station possible control room closure.
She writes –
I recently attended an emergency meeting organised by the Fire Brigades Union to discuss their concerns over proposals to close fire control rooms.

In September, the Scottish Fire and Rescue Service announced its proposal which would see the eight existing control rooms reduced to three. Control rooms are responsible for dispatching teams to emergency situations.

Under the proposals Johnstone is the only control room that is safe from closure while further work is underway to determine the location of the other two control rooms to be selected from the options of Aberdeen, Dundee, Edinburgh and Inverness. Control rooms in Dumfries, Fife and Falkirk are all earmarked for definite closure.

Fire Brigade Union members I met are deeply concerned at the prospect that Tollcross Control Room in Edinburgh will be closed and relocated to Dundee and the impact this will have in terms of local accountability.
The FBU are seeking talks with the Fire Service to discuss their concerns.

It is hugely beneficial to the effective dispatch of fire units to have control officers who understand a local area. Local knowledge leads to a better understanding of response times from the various fire stations serving a region and also allows control officers to provide relevant advice to people affected by fire. This local knowledge is even more important in a capital city like Edinburgh which attracts millions of visitors a year who do not necessarily know the city and who may struggle to report the exact location of a fire.

From the control officers' perspective, the potential closure of Tollcross is also concerning. Staff I spoke to travel into Edinburgh from across the Lothians and Borders on a daily basis. The option to relocate to Dundee would significantly add to their daily commute making it a more unrealistic option in the long term. It would also mean over time that vital local and regional knowledge would be lost.

The underlying purpose of these closures is to reduce the costs of the Fire Service. However, as the Tollcross Control Room is integrated with Tollcross Fire Station, it is not as if the service could sell off part of the building to raise money. This raises the potential future prospect that the fire station itself could be at risk which would be unacceptable.

I have written to Pat Watters, the Chair of the Scottish Fire and Rescue Service Board to highlight the concerns raised with me by FBU members in Edinburgh. The transition to a single service was passed on the basis that local accountability would be protected and it is vital that this is the case.

Last week I took the opportunity to ask the Minister directly about the Fire Service's closure proposals. To say I was disappointed with her response would be an understatement.